Meetings are held the 3rd Sunday of every month.  Doors open at 1 PM with Social hour where you can talk with other members, Look at specimens brought in, Otherwise time to get to know your club.   At 2 PM the general meeting takes place.  At the general meeting the business meeting is summarized and the membership votes on proposed actions.  An educational presentation follows, followed by a door prize drawing, the raffle and the auction of donated items.  

 See the maps below for location information.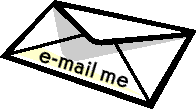 Comments, Suggestions?  

Drop us a line.  

Eastside Branch of the Lexington Library

3000 Blake James Dr, 

Lexington, KY  40509

Beaumont Public Library

3080 Fieldstone Way

Lexington, KY 40513

Tates Creek Library

3628 Waldon Dr 

Lexington, KY 40515

Northside Branch of the Lexington Library

1733 Russell Cave Rd

Lexington, KY 40505

 All meetings are canceled until further notice.